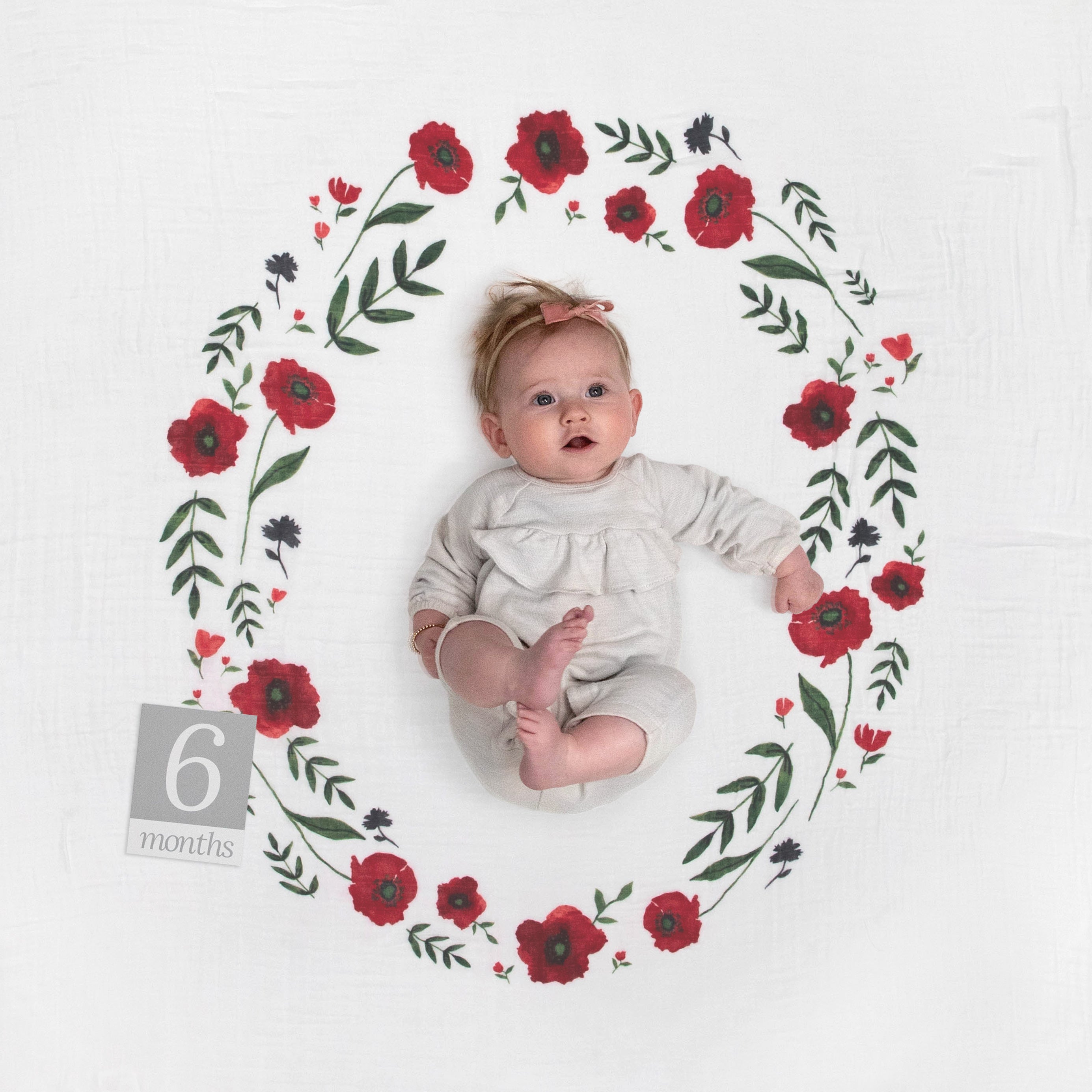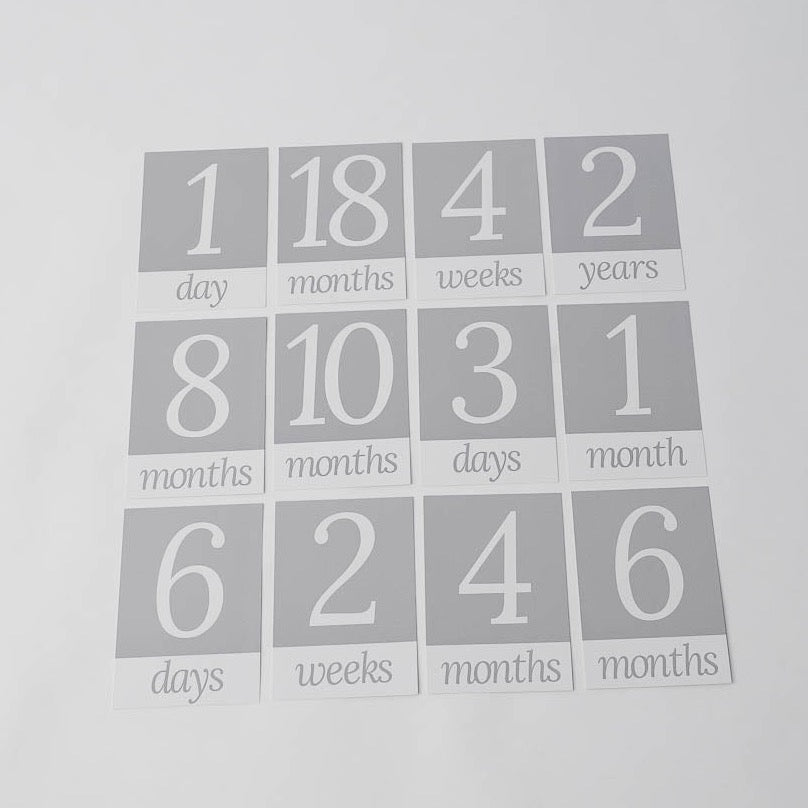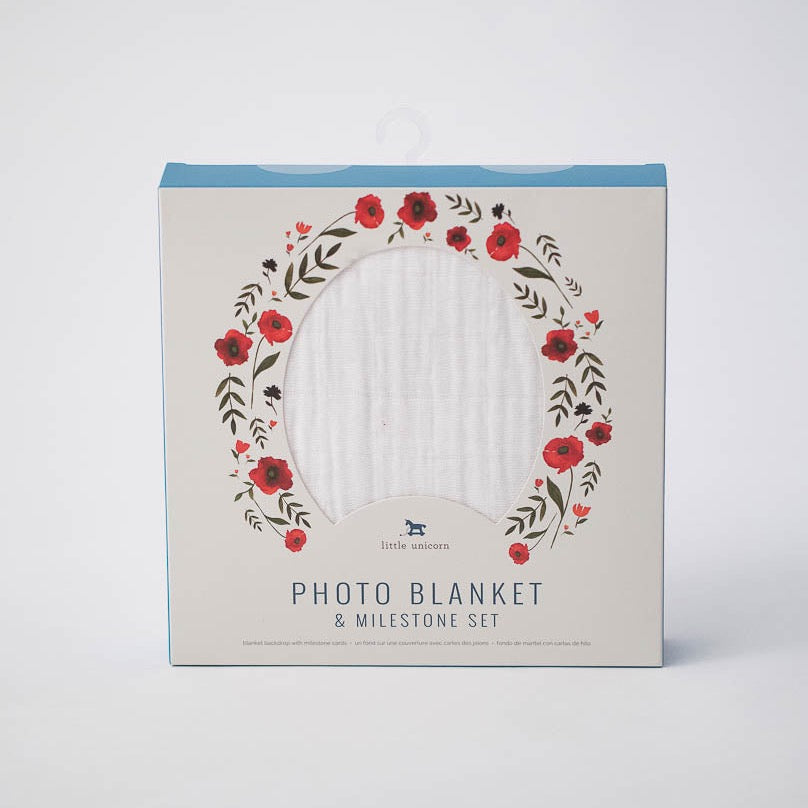 Photo Blanket - Summer Poppy
Easily document baby's first weeks, months and years with our versatile Photo Blanket & Milestone Set. Featuring our signature artisan illustrations and a ready-to-use baby age card set, each blanket offers a unique photo backdrop for scrapbooks and social media sharing. Perfect for swaddling, nursing, and snuggling between photo ops, too!
1 muslin blanket 119 cm x 119 cm in

Unique photo backdrop for social sharing

Easily capture baby's milestones

Milestone set includes cards for 1-6 days, 1-4 weeks, 1-11 & 18 months, and 1-2 years

Exclusive artisan illustrations

Please note that slight variations in the richness and depth of color in our prints may occur due to the nature of our manufacturing process
Why parents continue to choose our muslin time-and-time again.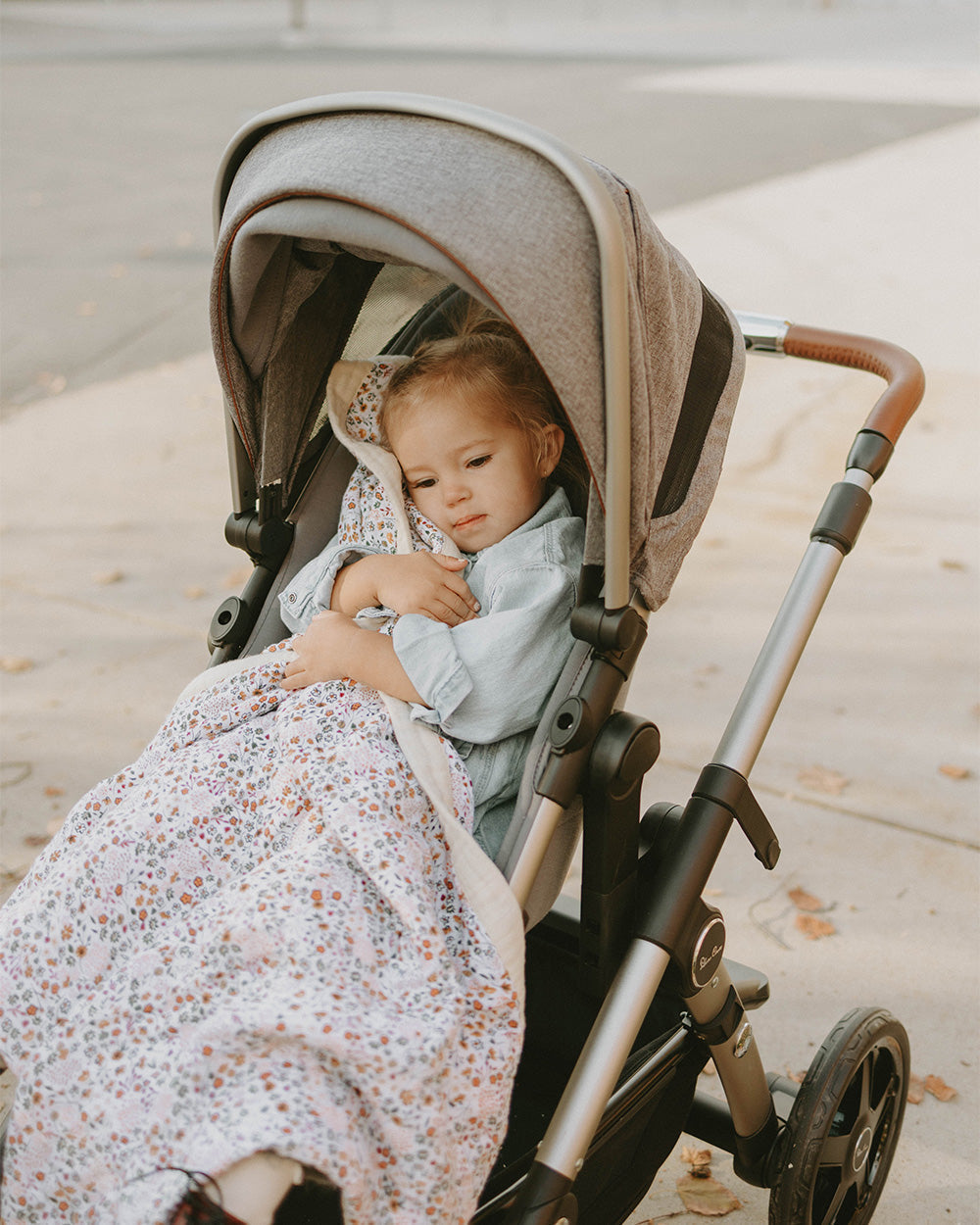 Premium quality
Not all muslin fabric is created equal. We use only high quality fibers to create a more robust yarn, weaved in a high thread count. This detail creates a softer, longer lasting blanket.
Shop Muslin Quilts
Lightweight & breathable
The open weave in muslin allows for improved airflow to reduce the risk of overheating and better regulate baby's temperature.
Shop Swaddle Blankets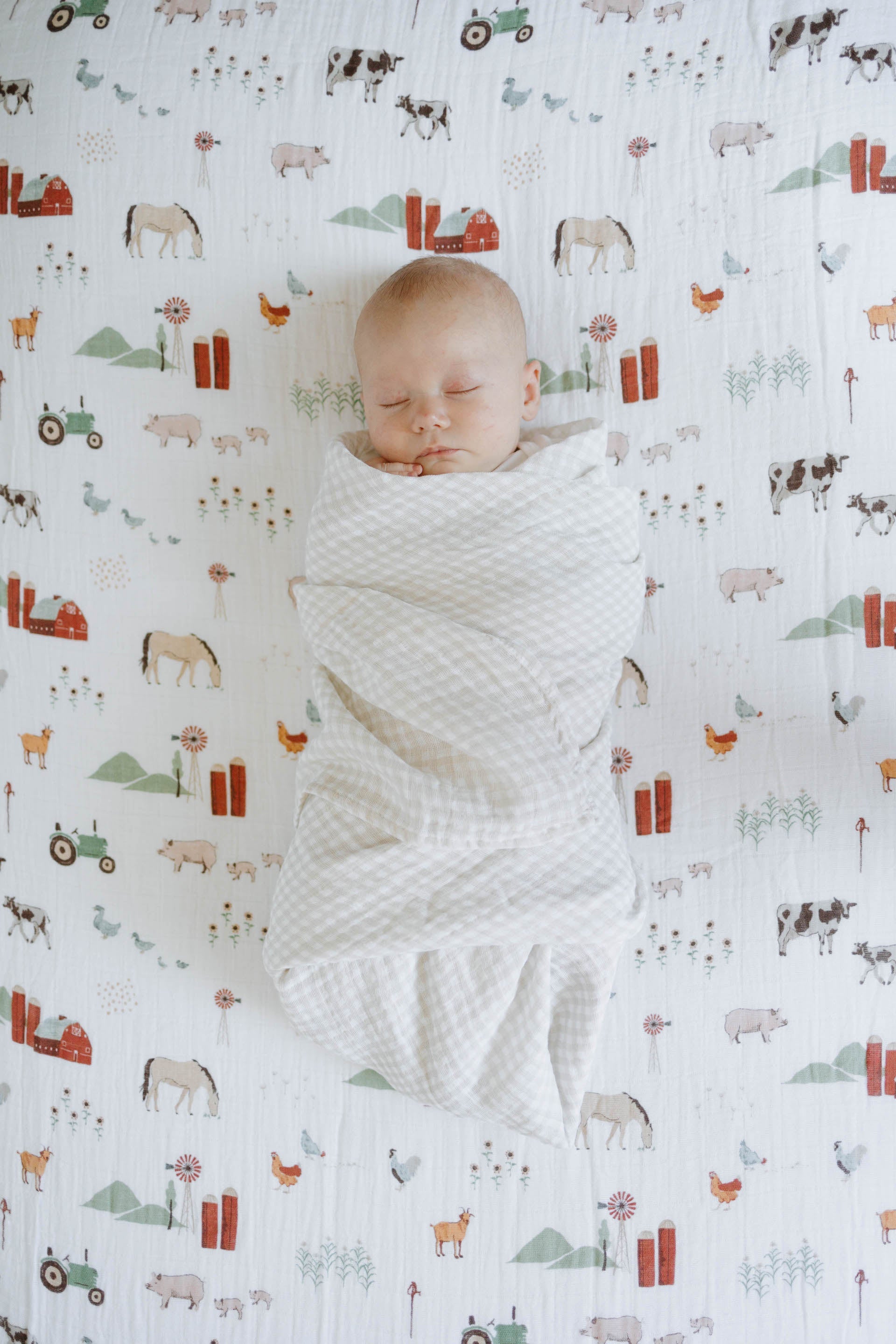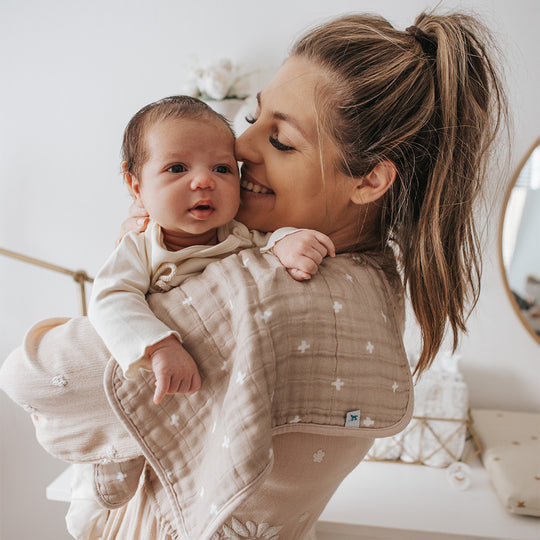 Versatile
Muslin is extremely absorbant and soft, making it ideal for spit up, teething and keeping baby clean.
Shop Burp Cloths
Detailed design
From concept to final product, we review every detail to ensure your products are as beautiful as they are functional.
Shop All Muslin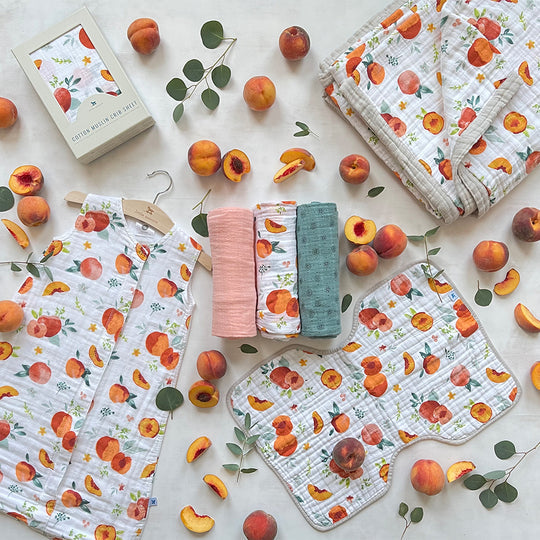 Researching, developing and improving