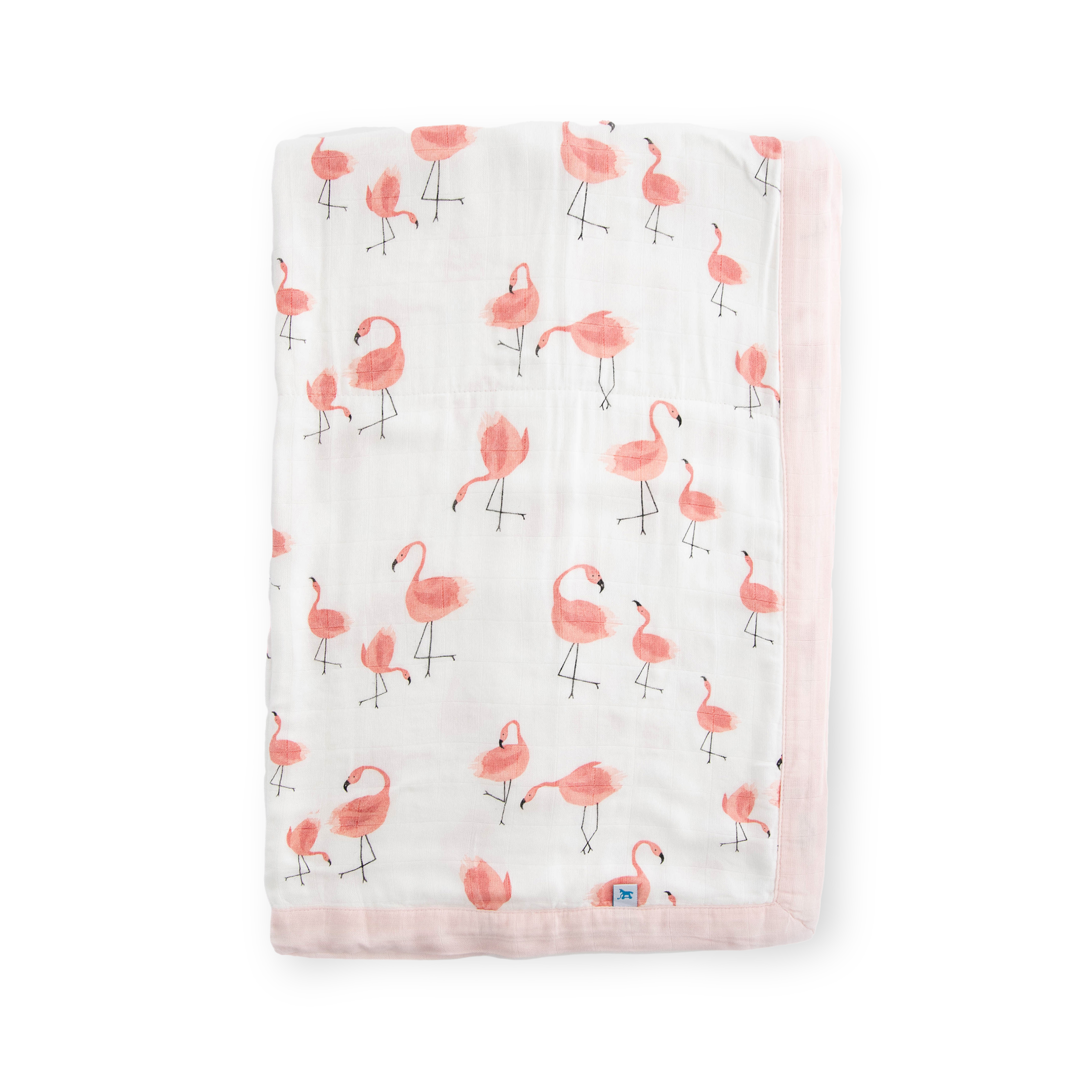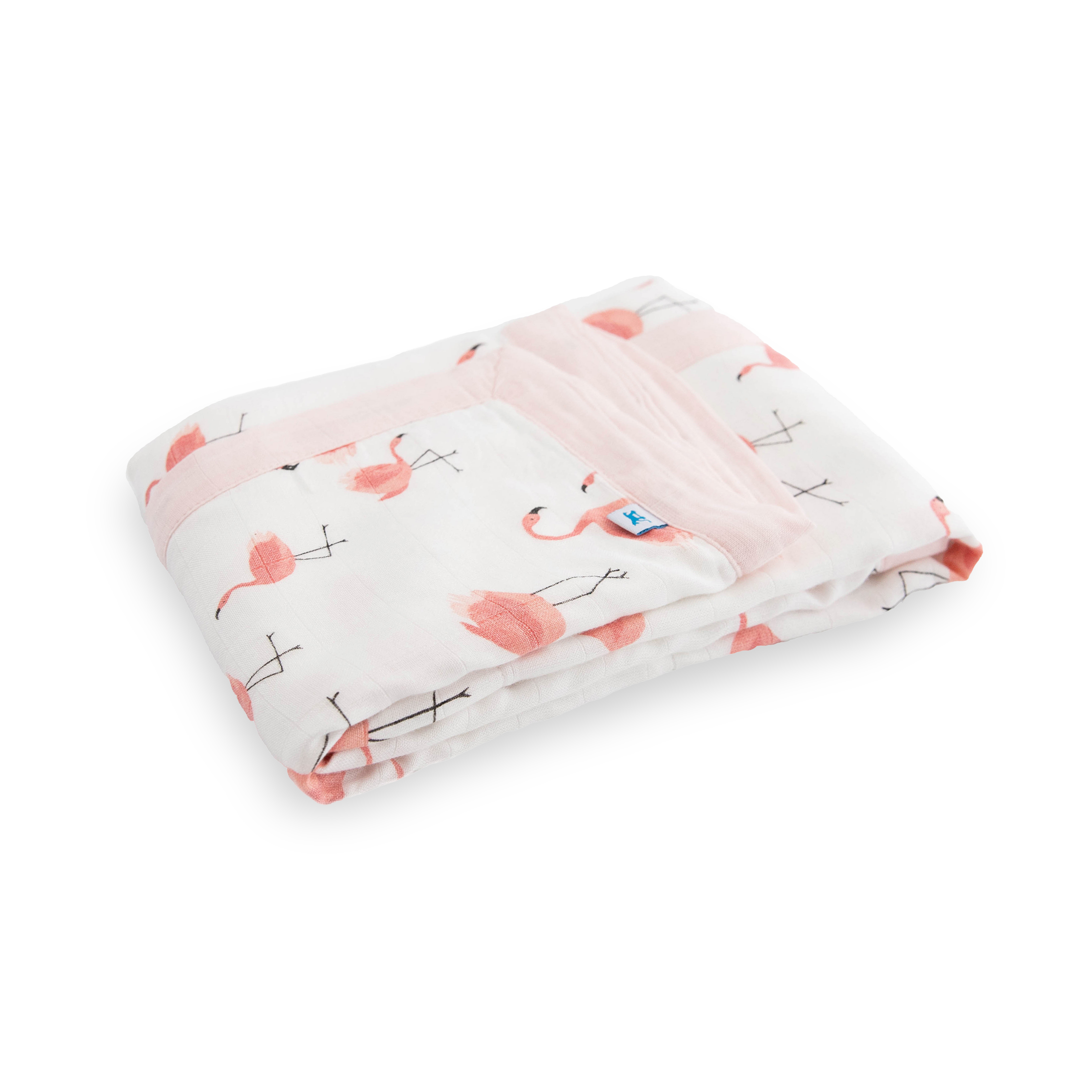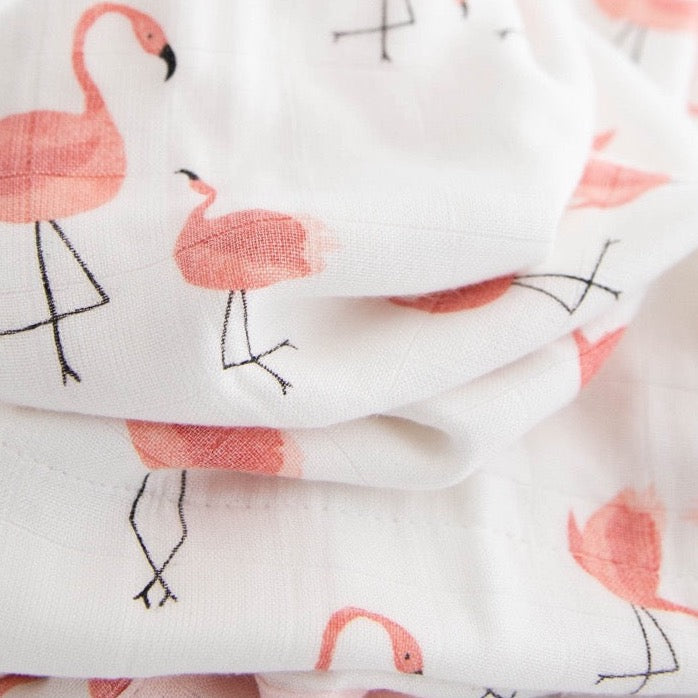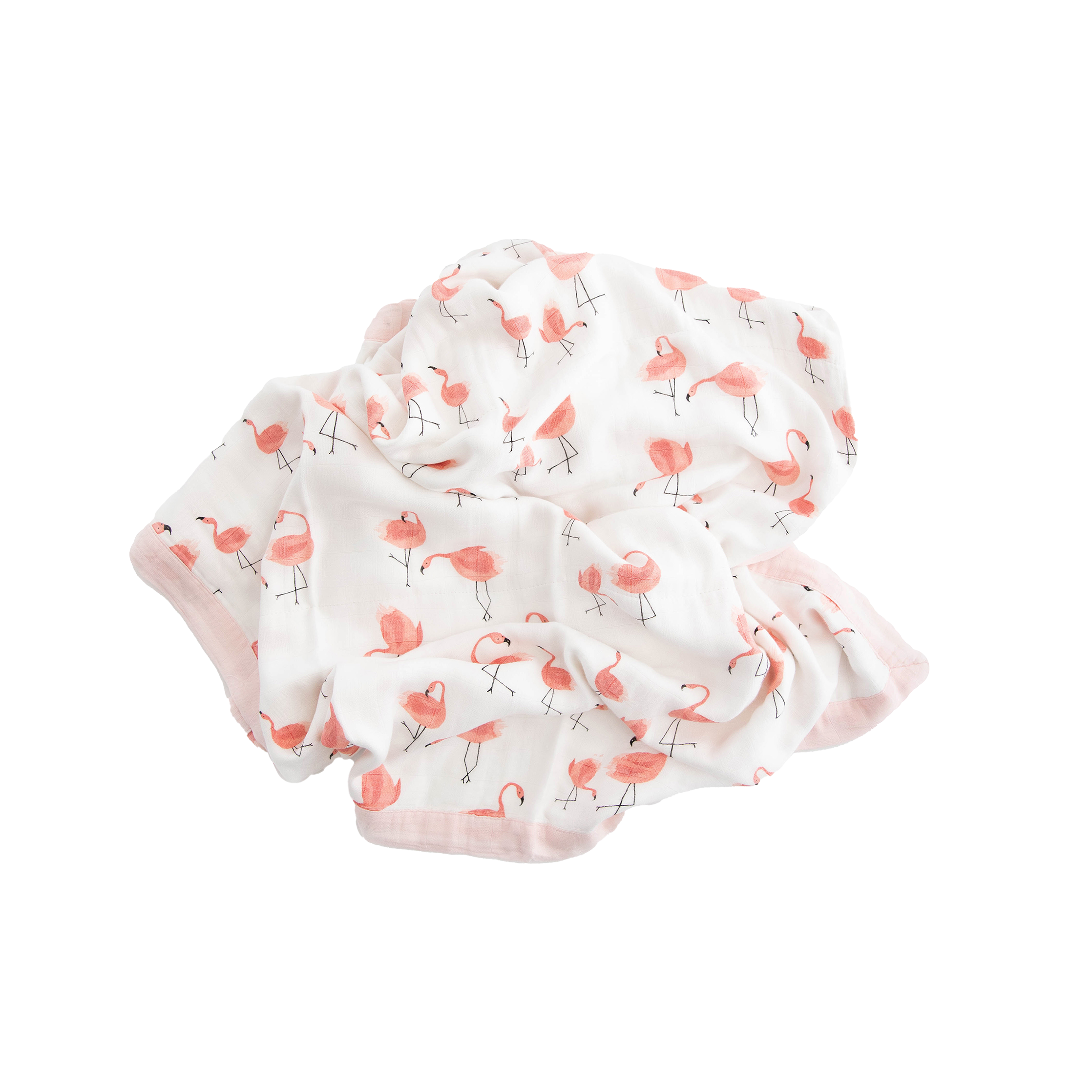 Deluxe Muslin Baby Quilt - Pink Ladies
Say hello to our Baby Quilt, certain to be a favorite in your little one's blanket collection. Composed of 100% rayon made from bamboo, this delicate fabric is silky-soft, right out of the box and extra gentle on baby's sensitive skin. Perfectly sized for snuggles, tummy time or on-the-go in your favorite stroller or jogger. Printed on both sides with our signature artwork for a beautiful touch to any nursery, and as a perfect shower gift.
76 cm x 101 cm, perfectly sized for newborns to toddlers

Extra-soft, breathable, and the perfect weight for cozy snuggles

Great for snuggling, tummy time, nursery decor and on-the-go

Perfect for using in stroller or jogger

Multi-layered 100% rayon made from bamboo fibers

Offers the right mix of breathability and warmth

machine washable

Signature prints and trim on the front & back
Why parents continue to choose our muslin time-and-time again.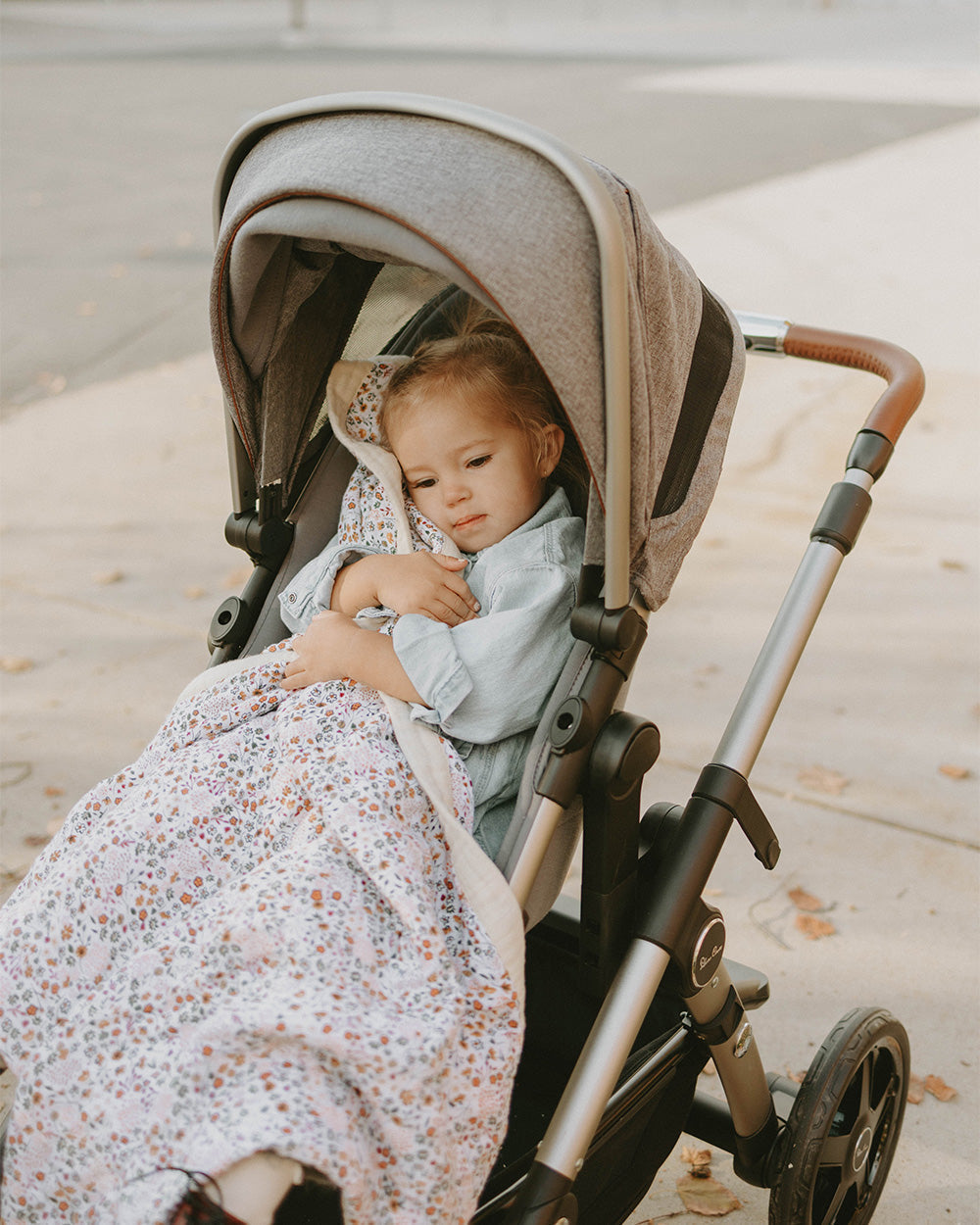 Premium quality
Not all muslin fabric is created equal. We use only high quality fibers to create a more robust yarn, weaved in a high thread count. This detail creates a softer, longer lasting blanket.
Shop Muslin Quilts
Lightweight & breathable
The open weave in muslin allows for improved airflow to reduce the risk of overheating and better regulate baby's temperature.
Shop Swaddle Blankets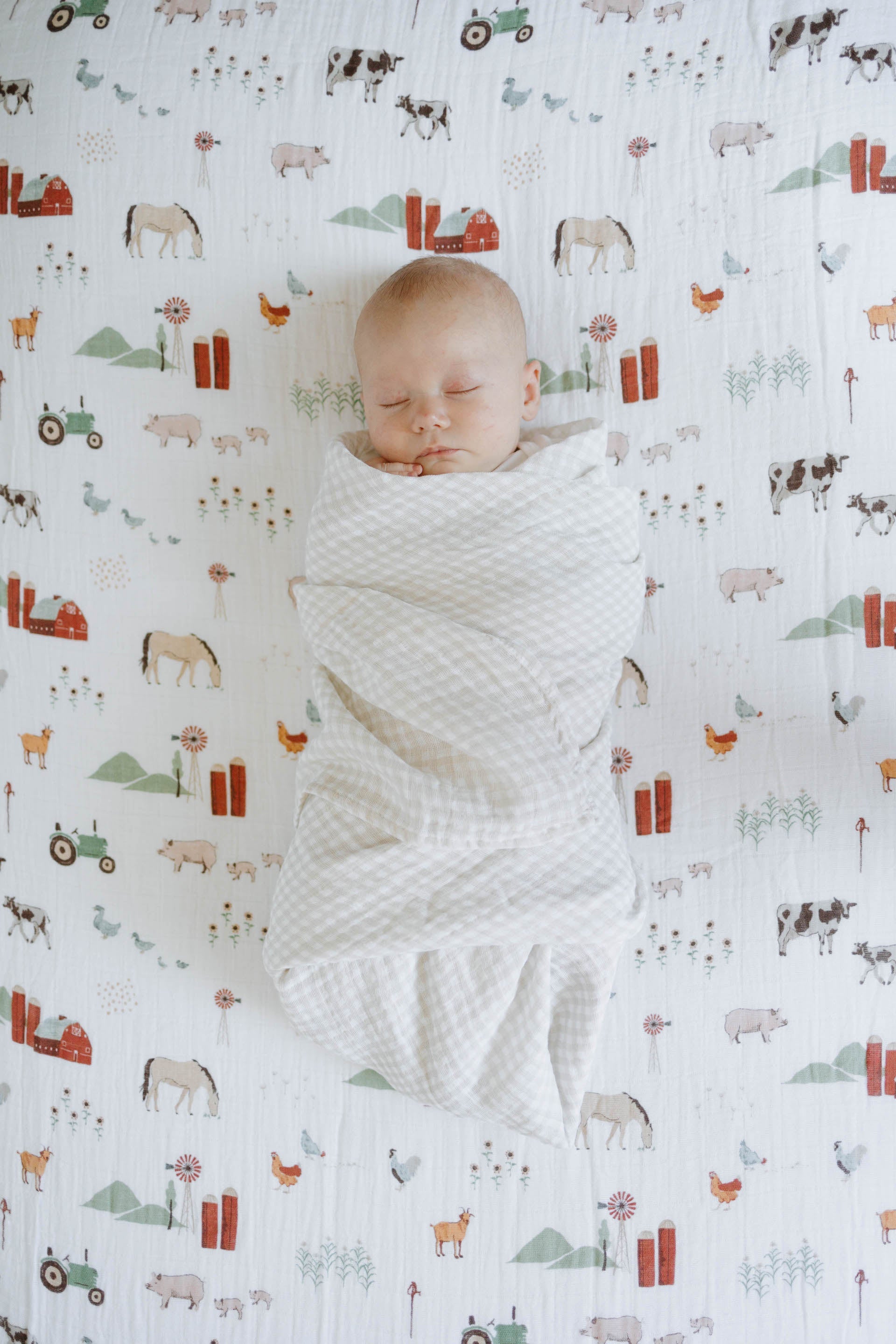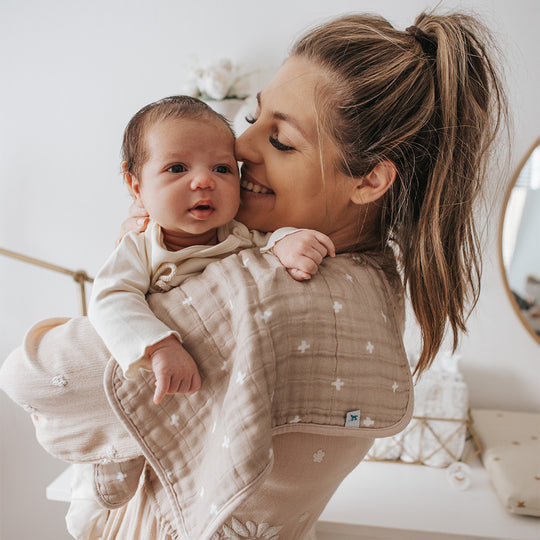 Versatile
Muslin is extremely absorbant and soft, making it ideal for spit up, teething and keeping baby clean.
Shop Burp Cloths
Detailed design
From concept to final product, we review every detail to ensure your products are as beautiful as they are functional.
Shop All Muslin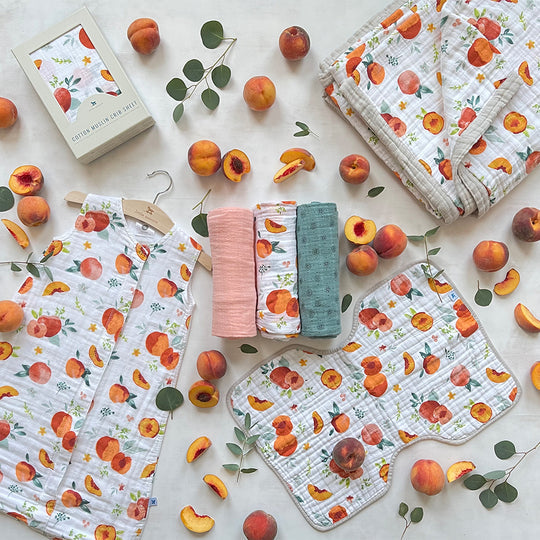 Researching, developing and improving